Roof inspections are a key part of effective building maintenance, and we at OD Jones Roofing encourage you to schedule an inspection at least once a year. We have extensive experience in the roofing industry, and we know what to look for in order to keep your residential or commercial roof in great shape. In this article, we will focus on our commercial roof inspection services, providing a brief overview of what to expect from the process.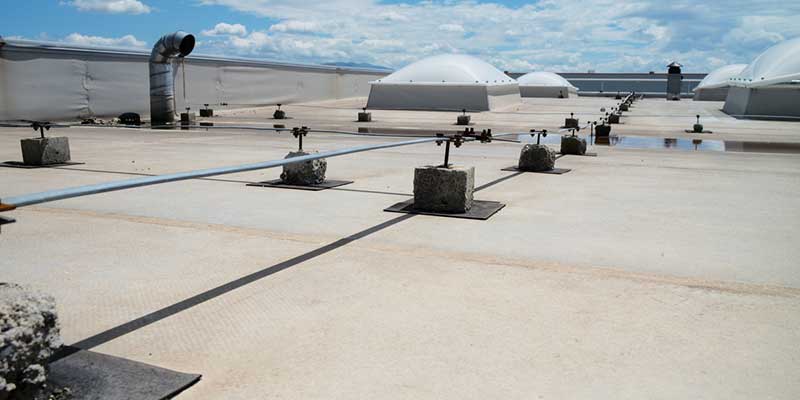 Interior Inspection – Our commercial roof inspection process starts from the inside of the building. Before we get up on the roof itself, we'll look around the interior of your facility to check for signs of water damage or leaks. If there are water stains in your building, we'll take note of them, then check the roof in the corresponding area, as the water is almost certainly entering the building just above.
Exterior Inspection – Once our indoor inspection has concluded, we'll continue the commercial roof inspection outside, up on the roof itself. There, our technicians will look for any sign of roof damage. For example, we'll check the roof membrane for any uplifted seams or bubbles, as these issues lead to moisture problems. In addition, we'll look for any areas of sagging, as puddles will form there when it rains, also leading to water damage. Our team will also note any holes or cracks in the membrane.
Once we have examined every part of your roof, we'll give you a full report of our findings and recommend the next steps. In some cases, it is possible to repair problems like these, but if there are too many or the damage is too severe, we'll recommend a full replacement instead.
If you'd like to schedule a commercial roof inspection with our team, reach out to us today.