Our experienced team is here to address all your commercial roofing needs.
Every commercial space needs a reliable roof overhead whether it's an office, retail store, restaurant, healthcare facility, hotel, or industrial building. Our team at OD Jones Roofing is here to provide that for you in Tampa, Florida and surrounding areas. With over four decades of experience in the roofing industry, we know the ins and outs of commercial roofing from the most durable materials to the most efficient ways to install them. Leave your commercial roofing project to our team and we'll ensure that your commercial property has the proper protection from the elements.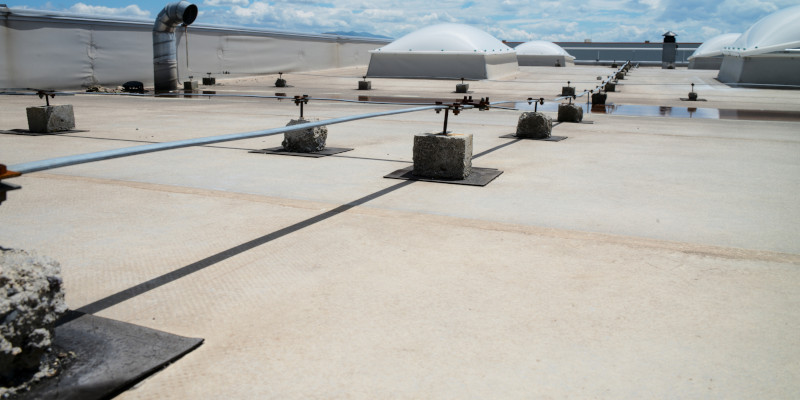 Whether you're interested in TPO roofing for its cost-effectiveness or metal roofing for its energy efficiency and strength, you can rest assured that we offer top-of-the-line commercial roofing products. However, we recognize that not everyone knows which roofing products are suitable for commercial use. If you're not sure which type of roof is best for your commercial space, we would be more than happy to discuss your needs and go over the advantages and disadvantages of each option. From there, we'll provide a free quote, so you'll know what to expect in terms of cost.
They saved me a great deal of money.
"I had my roof replaced by OD Jones Roofing 6 years ago. They did a great job. He also provided a mitigation inspection for me to provide to my insurance company. They saved me a great deal of money."
★★★★★ Del A.
Benefits of Working with Us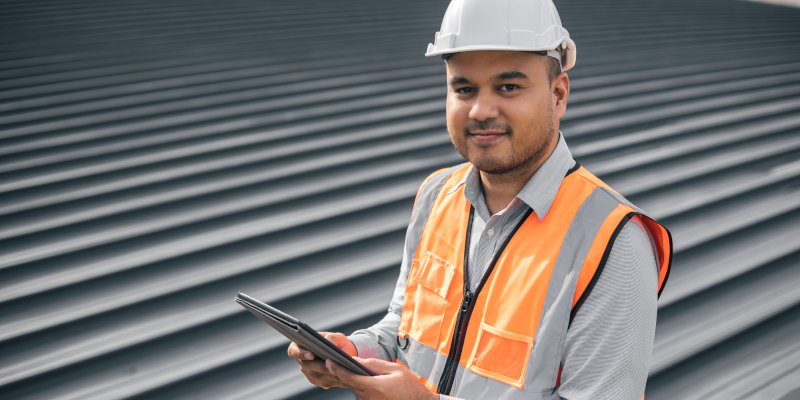 Veteran-Owned
We are a proud service-disabled veteran-owned business, and it's our privilege to serve communities in the Tampa area.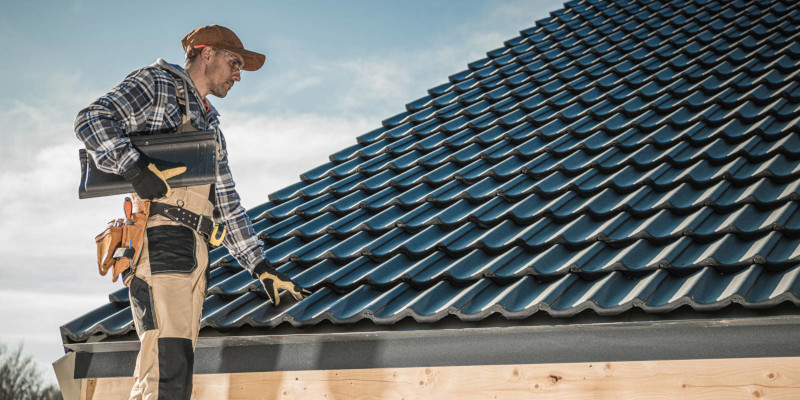 GAF and Owens Corning Products
We are GAF Certified and an Owens Corning Preferred Contractor, so you can rely on us to install the best roofing products expertly.
Integrity
We are a longstanding roofing company that has a reputation for conducting our business with the utmost integrity.
You can trust us to care for your property.
When the time comes to begin your commercial roofing project, you can rely on our experienced professionals to get the job done right the first time. We'll make sure to install your roofing materials of choice with attention to detail for the best results while completing our work in a timely manner and maintaining a clean work site. In addition, we can inspect, maintain, repair, or replace your roof as needed. Whatever commercial roofing services you require, you can trust us to exceed your expectations.
Why Choose OD Jones Roofing?
With over 45 years of experience in the roofing industry, we can address all your roofing needs expertly. We offer high-quality flat, metal, and shingle roofing materials and are certified to install GAF and Owens Corning products. In addition, our team has the skills and work ethic needed to provide comprehensive roofing services.
See what our customers have to say about our roofing services.
ROGER DESLAURIERS
★★★★★
OD Jones Roofing put a new standing seam metal roof on our house and they did a wonderful job. The crew worked 10 -12 hours a day to get the job done in as short a time as possible and they did a great job.
April Coyne
★★★★★
We had our roof replaced by OD Jones Roofing and they did a great job. Mack was our Project Manager. He was very punctual, professional, responsive and informative. There was very good communication through the whole process. Mack had very good follow through in answering questions and providing information about a new shingle color. We are very happy with the work they did.
Dionisia Hayles
★★★★★
I worked with Eric and the office staff and they have been wonderful and very responsive with Questions and answers. They also worked very very quick with getting the supplies and installation done within less than 2 weeks of initial contact. Don't think about it just give them a call.
Roderick Forbes
★★★★★
Excellent customer service and great work. Communicated every step and completed work on time with no issues or overages.
Lauren Perez
★★★★★
Eric at OD Jones Roofing did an amazing job! They quickly inspected our issue and fixed it in rapid time. We were really happy with the results and will use again if needed!
Nancy Altadonna
★★★★★
Congenial and professional to work with. Made good on everything promised!! I highly recommend OD Jones Roofing.
Sylvia Smith
★★★★★
One of the best experiences that I've had with a contractor. I would recommend them to anyone needing roof repairs or replacement.
Dawn Trent
★★★★★
Eric and his team were amazing! The quote was fair and honest, Eric was easy to talk to and available whenever I need to talk to him. The team showed up when promised, work hard all day, and cleaned up the area when finished. I would recommend this company to any and everyone!
Mary Armstrong
★★★★★
Our experience with OD Jones Roofing was outstanding. The business was immediately responsive to our request for a bid for our new roof; the following day they were on-site and prepared a bid. The bid was reasonable; and the following week our new roof was installed. The work was done in one day; this was very helpful due to the noise and disruption that happens with a new roof installation. And, their cleanup was impeccable--we never did find one nail! I highly recommend this company.
Eddie Suarez
★★★★★
OD Jones Roofing was excellent. Honest, professional and reasonably priced. Highly recommend.
Brandon Evans
★★★★★
Needed roof repair and they came next day and fixed it like new!
Timothy Shaw
★★★★★
OD Jones roofing were spectacular. they installed my roof and the service was fantastic. I would recommend them to anyone. My individual rep Mack was awesome. They cleaned up and even offered to haul some items from our back yard that we needed to get rid of. I am 100% satisfied with the service provided
tremaine jones
★★★★★
They did a great job. They were very professional. They made sure everything was cleaned up before they left. We would recommend this company for their roofing needs.Thanks Mr. Bernar Jones
vanessa lucas
★★★★★
My experience has been wonderful. They were fast efficient and very quick to answer questions. I would definitely use them again!
Jose Echevarria
★★★★★
Inspected Roof for Insurance Purposes, advised what "may" be needed down the road, didnt try to sell me anything.
Haydee medina
★★★★★
First had gutters installed now a complete reroof, awesome job'
aiya hussein
★★★★★
Was lucky to have found this business and they were so helpful and willing to work with me! They repaired my roof just in time for hurricane season!
Landon Johnson
★★★★★
This company provided a professional service, that was incredibly thorough and fixed my roof's issue quickly. I would recommend them to everyone.
Johnny Bravo
★★★★★
Professional workers, great work ethic, and amazing job my roof looks brand new
Adianet Ramos
★★★★★
The service was very good, they were punctual and the price was good. super pleased.
Watch out for these signs that you need a new roof.
Similar Services We Offer: