Our experienced team is here to address all your commercial roofing needs.
Every commercial space needs a reliable roof overhead whether it's an office, retail store, restaurant, healthcare facility, hotel, or industrial building. Our team at OD Jones Roofing is here to provide that for you in Tampa, Florida and surrounding areas. With over four decades of experience in the roofing industry, we know the ins and outs of commercial roofing from the most durable materials to the most efficient ways to install them. Leave your commercial roofing project to our team and we'll ensure that your commercial property has the proper protection from the elements.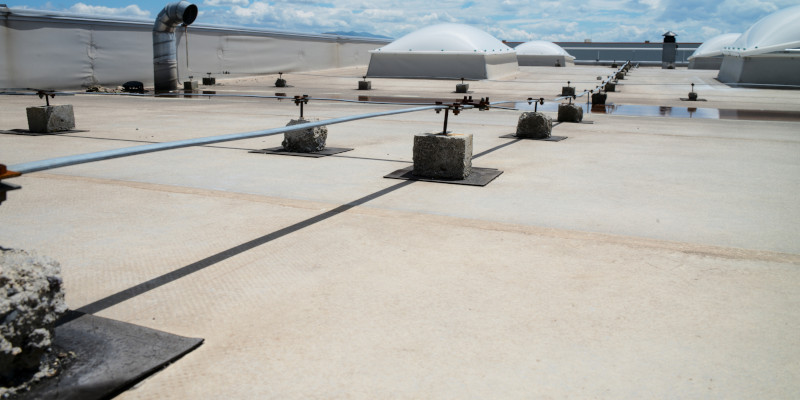 Whether you're interested in TPO roofing for its cost-effectiveness or metal roofing for its energy efficiency and strength, you can rest assured that we offer top-of-the-line commercial roofing products. However, we recognize that not everyone knows which roofing products are suitable for commercial use. If you're not sure which type of roof is best for your commercial space, we would be more than happy to discuss your needs and go over the advantages and disadvantages of each option. From there, we'll provide a free quote, so you'll know what to expect in terms of cost.
When the time comes to begin your commercial roofing project, you can rely on our experienced professionals to get the job done right the first time. We'll make sure to install your roofing materials of choice with attention to detail for the best results while completing our work in a timely manner and maintaining a clean work site. In addition, we can inspect, maintain, repair, or replace your roof as needed. Whatever commercial roofing services you require, you can trust us to exceed your expectations.
Contact us today for a free estimate.
Similar Services We Offer: